Tapas, restaurant and garden
Market cuisine
Santiago de Compostela
Welcome to our home.
A Moa is a very charming space in Santiago de Compostela. It is located on Calle de San Pedro, one of the liveliest areas of the city. In our restaurant you will find dishes full of tradition and flavor, made with fresh products of excellent quality.
We work with Galician suppliers that provide us with seasonal products. That is why we use traditional ingredients to prepare modern dishes with intense flavors.
We are a Galician cuisine restaurant in Santiago de Compostela. The quality of the raw material with which we work allows us to offer a varied and eclectic menu. Starting from traditional products in A Moa we manage to create unique dishes full of flavor.
Flavor | Raw material | Quality | Flavor | Raw material | Quality | Flavor | Raw material | Quality |
A wine in the bar and we had lunch downstairs.
The A Moa space is divided into 3 distinct parts: at street level is the main floor, where we have a bar where you can taste some of our delicious tapas.
The terrace with views of the orchard of A Moa.
A family meal, a work meeting, a quick snack to continue working... The outdoor space of our garden is undoubtedly one of the main attractions of our place.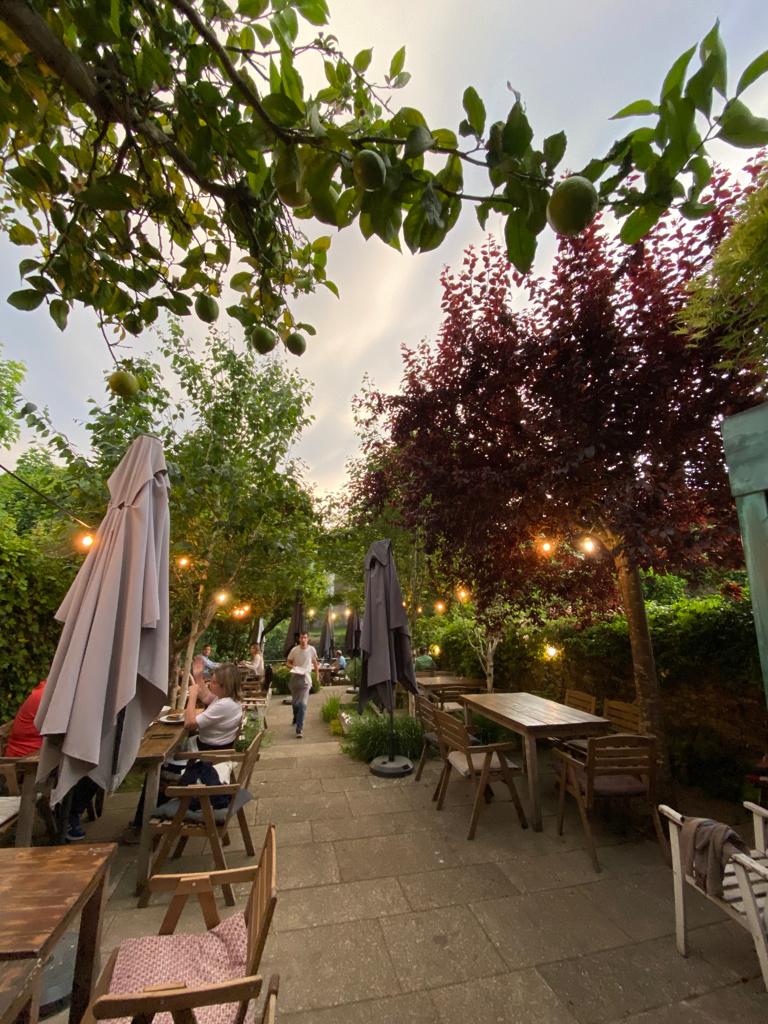 Exposed wood and fireplace.
On the ground floor is the main dining room, next to the kitchen. It is a wide and open space, where the light from the garden invades the entire room. Light wood and white crockery make food the center of the tables.